Our Mission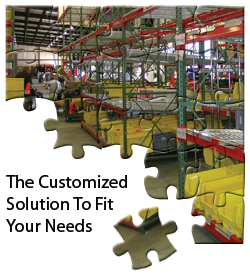 "To substantially reduce your warehousing and/or inventory costs by providing legendary service to you bridging the gap from you to your customer. We will strive to provide a complete support solution for all your shipping and logistics needs."
Our Services
| | | |
| --- | --- | --- |
| Receive, Ship, Store | Transload/Crossdock | Product Localization |
| Pick and Pack | Kitting | Light Assembly |
| Repackaging | Product Rework | Returns Program |
About Westcap
Westcap Warehousing and Logistics is proud to partner with companies all across America to solve costly warehousing and logistics problems by offering a reduction in your warehousing costs while improving the service you want to provide to your customers. Westcap is strategically located in Nashville, Tennessee, which places over 75% of the US markets within 1-2 days reach on outbound shipments. Our entire staff is committed to same-day shipping so that we can get your product into your customers hands quickly and in good condition.
We are fully automated with barcode labeling and scanners for all incoming product. This allows for quick and easy inventory control. This technology coupled with a proven management team and motivated employees allows Westcap to keep labor costs down while productivity continues to rise.
Also, we are proud to offer you the ability to track your orders as they are shipped out to your customers. With internet access, you will be able to see when the order has shipped, find where the order is, and predict when the order will deliver to your customer. Our existing customers love this tracking option, which allows them to keep an eye on their orders and have the answers for customer inquiries.
As building costs escalate and fluctuations in your business continue to be difficult to predict, Westcap can provide you a flexible option where the walls of your warehouse can expand or contract each month. We look forward to the opportunity to create a long-term relationship with you and potentially provide solutions to your warehousing and logistics challenges.
Testimonials
Tilted Palm Beverages is all about quality. Quality of our ingredients, our packaging, image and our customer service. Westcap's quality customer service is exactly one of the reasons Tilted Palm Beverages is seeing such great success. Westcap's willingness to go beyond good customer service to exceptional customer care is why I will never do warehouse business with anyone else. They are simply the best.
– Tom Laffey, Owner and Founder of Tilted Palm Beverages
Since we are based in California, it is important for Intertex to partner with a company that is centrally located to the eastern seaboard and one that will respond quickly to the needs of our customers. Westcap fills both of these needs beautifully.
– Garo Arabian, Director of Operations, Intertex, Inc.
Selling on the internet is a very demanding and very visible business. To be successful you must ship quickly and accurately. If you are late with a shipment, or make an error, it is instantly recognized in your customer ratings. I am very pleased to say that designerknobsandpulls.com has been working with Westcap for over 4 years and we have nearly 3000 5-star ratings on ebay and Amazon. This performance is, in a large part, due to Westcap's outstanding service and performance. I highly recommend Jon Flatt and his team at Westcap. You can call me at 615.481.6035 if you have any questions. They are the best!!
– John Pelka, CEO, www.designerknobsandpulls.com
Westcap is large enough to handle a very high volume, yet small enough to give Xango the attention to detail we desire.
– Joe Wahinehookae, Distribution and Logistics Manager, Xango, LLC